CAMEO Platinum Jubilee Party
36 people attended our Platinum Jubilee Party at St Thomas' Church Hall. It was a really wonderful afternoon. Thank you to everyone who worked so hard to make this afternoon such a great success. CAMEO is on every month, usually on the third Friday, and every one is welcome 2 p.m. – 4 p.m.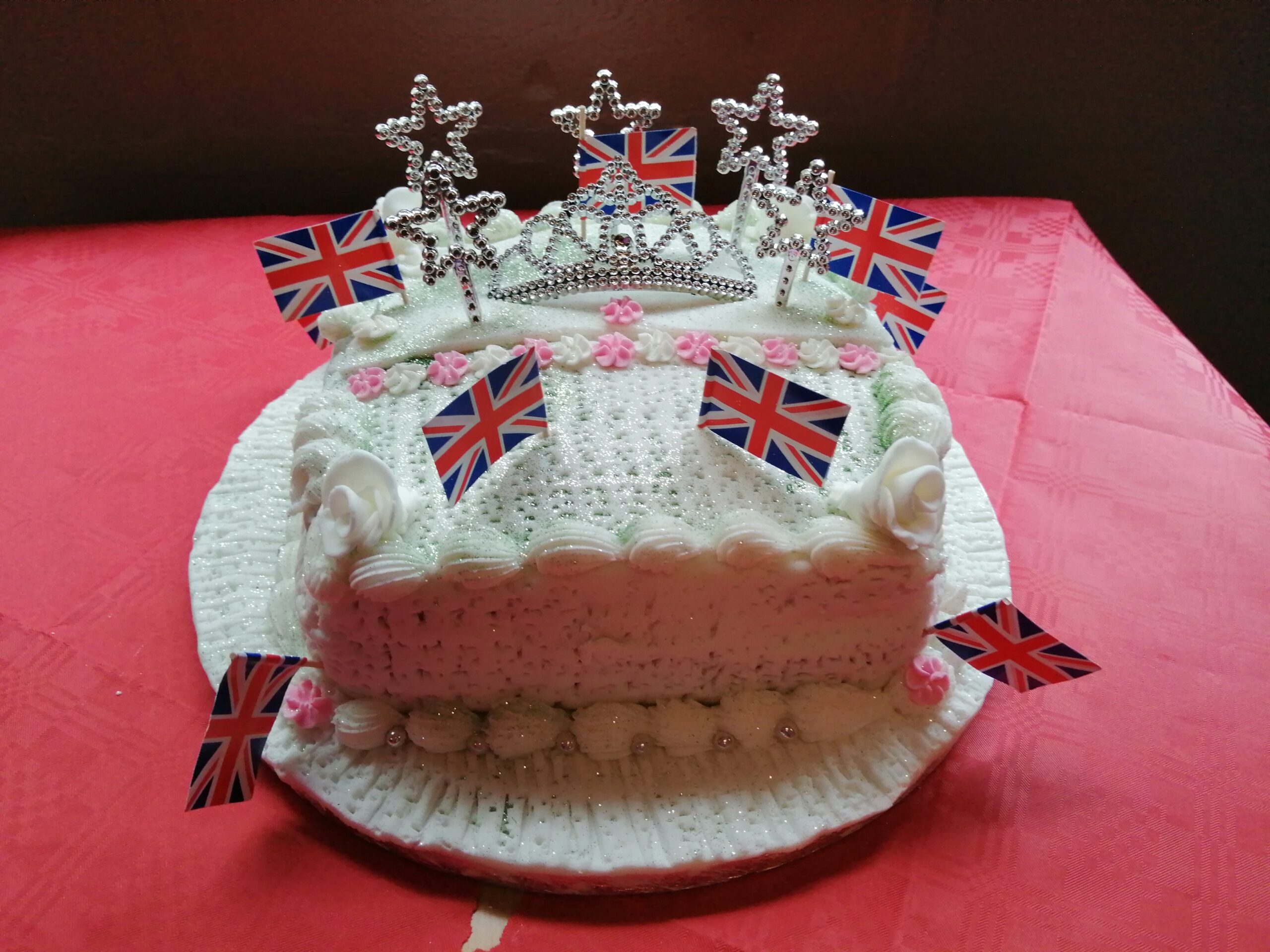 ---
CAMEO Joint Christmas Party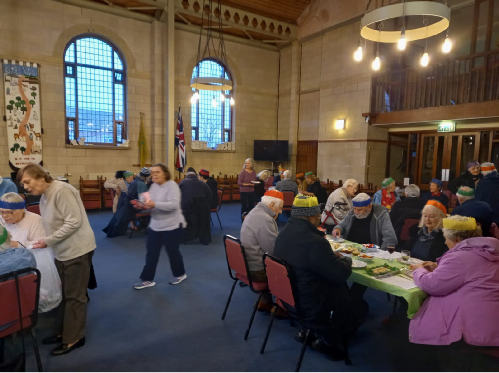 The Cameo Christmas Party took place on 4 December and was very well attended by people from both churches. Thank you to Jane West for organising all the activities, especially the Sprout Bingo, and to everyone who worked so hard to make this event such an enjoyable occasion.
---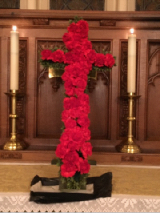 Joint service Service of Reflection and Remembering
This joint service took place last Sunday evening and was very well-attended. Here is a photo of the beautiful floral tribute that was created from the flowers which represent loved ones who have passed away.
---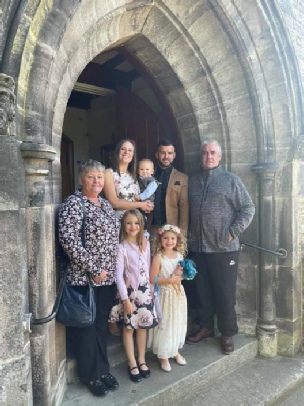 We were very pleased to welcome Scott and Amanda back to St Thomas' Church on 26 September, along with their family and friends. The couple were married at St Thomas' in 2011 and were celebrating their 10th Wedding Anniversary by renewing their wedding vows. Congratulations Scott and Amanda!
---
CAMEO
Our first meeting of CAMEO (Come And Meet Each Other) took place on Friday 20th August from 2 p.m. until 4 p.m. 27 people attended, which was wonderful. It was so lovely to see one another again and catch up. This event takes place monthly (on the 1st Friday of each month at St John's and the 3rd Friday of each month at St Thomas'). The next meeting will be on Friday 17 September. CAMEO is open to anyone – there is no need to have an existing link with the church and there is no charge for attending! We even offer a lift if you need one. It's a great opportunity for people to meet and have a chat, whilst enjoying tea and cake.
For more details contact:-
Carole:- 01625 611477,
Christine:- 01625 511784,
Linda:- 01625 424505